Working for us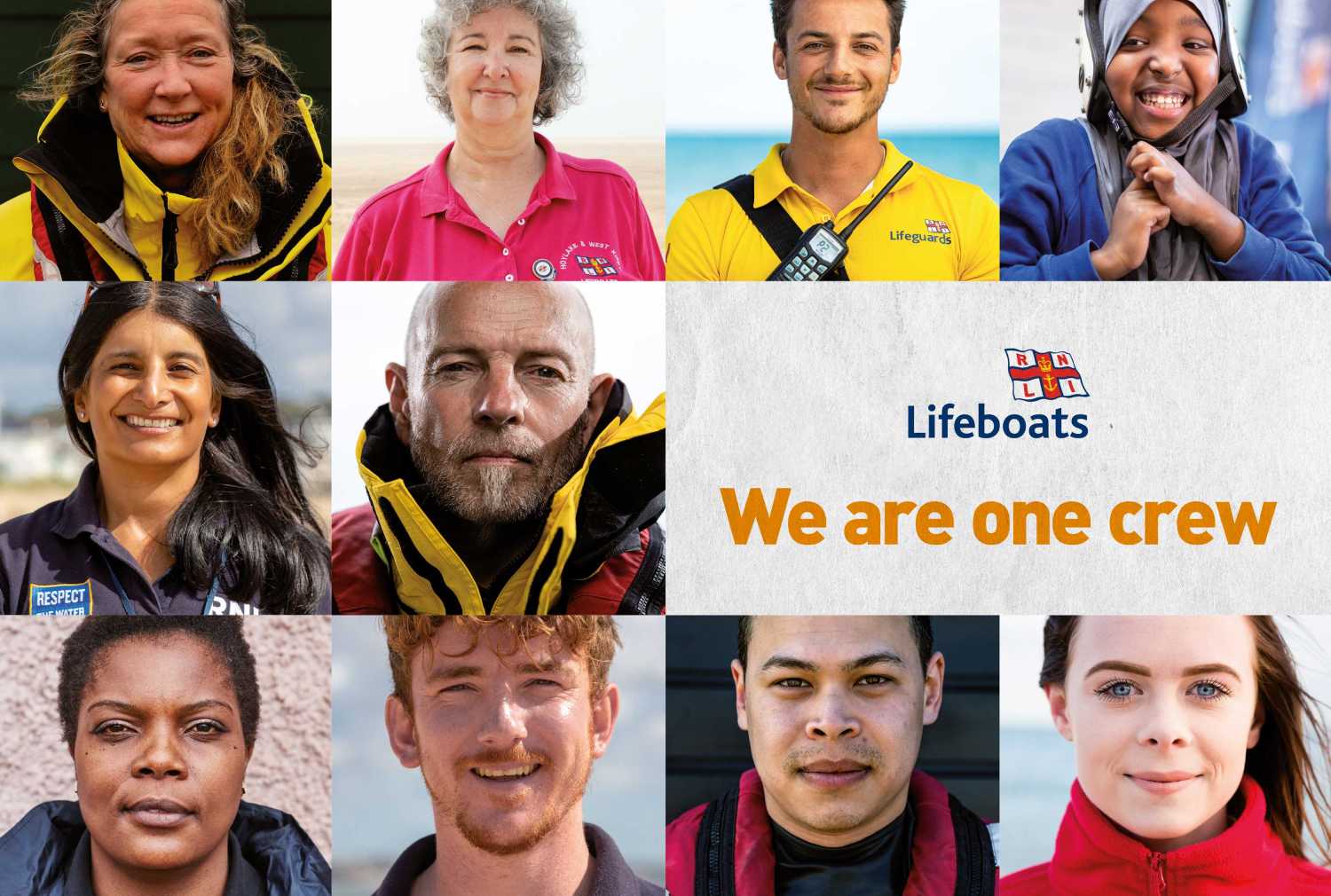 The RNLI is the charity that saves lives at sea. Powered primarily by kind donations, our search and rescue service has been saving lives for nearly 200 years. Here you can find out more about who we are, what we do and how with your support, we can move closer to a world where no one drowns.
Our purpose
The RNLI is the charity that saves lives at sea.
Our vision
To save every one.
Our values
Our Values reflect the way we work. As one crew, we strive for excellence and are:
Trustworthy
To hold the trust of the public, our volunteers, supporters, partners and staff.
Courageous
To have the courage to take on the most demanding challenges.
Selfless
To put the needs of others first.
Dependable
To be reliable, consistent and authentic.
Who are the RNLI?
We are a charity founded upon and driven by our values of selflessness, courage, dependability and trustworthiness, with volunteers at our heart.
With our wealth of experience and expertise, we are proud to be a world-leading modern emergency service, separate from the coastguard and independent from government.
Volunteers make up 95% of our organisation – ordinary people doing extraordinary things – enabling communities to save lives. This includes more than 5,700 lifeboat crew members and 4,000 shore crew (including station management). Thousands more dedicated volunteers raise funds and awareness, give water safety advice and help in our shops, museums and offices. Our volunteers are supported by around 1,900 expert staff which increases seasonally as we engage Lifeguards and our Face to Face Fundraising teams.
Our volunteer lifeboat crews provide a 24-hour rescue service in the UK and Ireland, and our seasonal lifeguards look after people on busy beaches. RNLI crews and lifeguards have saved over 142,700 lives since 1824 but we're more than just a rescue service. We influence, supervise and educate people too. Our Water Safety teams explain the risks and share safety knowledge with anyone going out to sea or to the coast. And our International team works with like-minded organisations to help tackle drowning in communities at risk all around the world.
This is a diverse and complex organisation, with the core being our lifesaving activities, but additionally we operate; three production facilities where our in-house engineering professionals design and build our boats and some of our launch and recovery equipment; the RNLI College at Poole for crew training and is also open to the public; and fundraising, marketing and media professionals, shops, fundraising branches and much more.
What does the RNLI do?
Click the picture below to watch the RNLI in 2 minutes: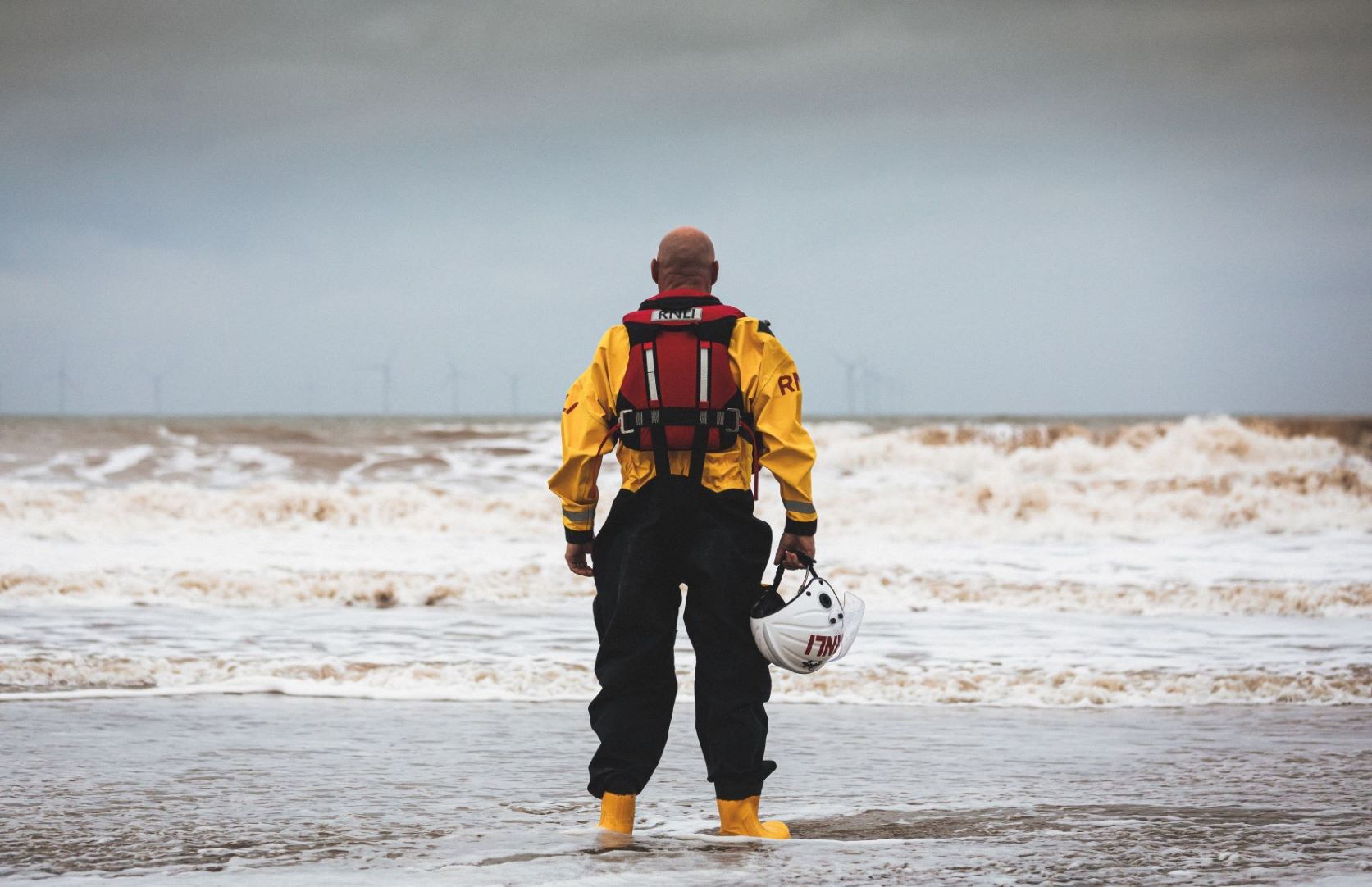 Every day of every year, people of all backgrounds get into danger in the water. It's a problem that we're here to tackle.
In an ideal world, no one would suffer the devastating loss of a loved one to drowning. We'd reach everyone with our water safety advice. If anyone got into trouble, they'd know what to do until help arrived. And our lifesavers would always have everything they need to reach them in time and save lives.
With you by our side, we can move closer to this world.
Why work for us?
Our extraordinary volunteers need a dedicated, professional, and talented team behind them, and that is where you come in. We'd love you to join that team and use your skills to help save lives every day.
We are a people focused, values driven organisation – here are just a few of the responses from staff in our 2022 Employee Survey, when asked what makes the RNLI a great place to work:
'Knowing that what I achieve personally in my role, along with the collective achievements from my team members, together we will save lives.'
'The people! They are all fantastic! Volunteers, staff and supporters. There is always a positive, supportive and enthusiastic approach to this charity'
'Having joined the RNLI recently, I have found everyone to be incredibly friendly and welcoming. There is a sense of belonging and community that I haven't experienced in any other job previously.'
'The RNLI genuinely seems to care about its people - staff and volunteers. Our policies around flexible working, development and mental wellbeing are fantastic, and this really helps to create a strong culture of support.'
'The sense of accomplishment I get, not only from my own career goals, but from real world impact of saving lives'
Equality, Diversity and Inclusion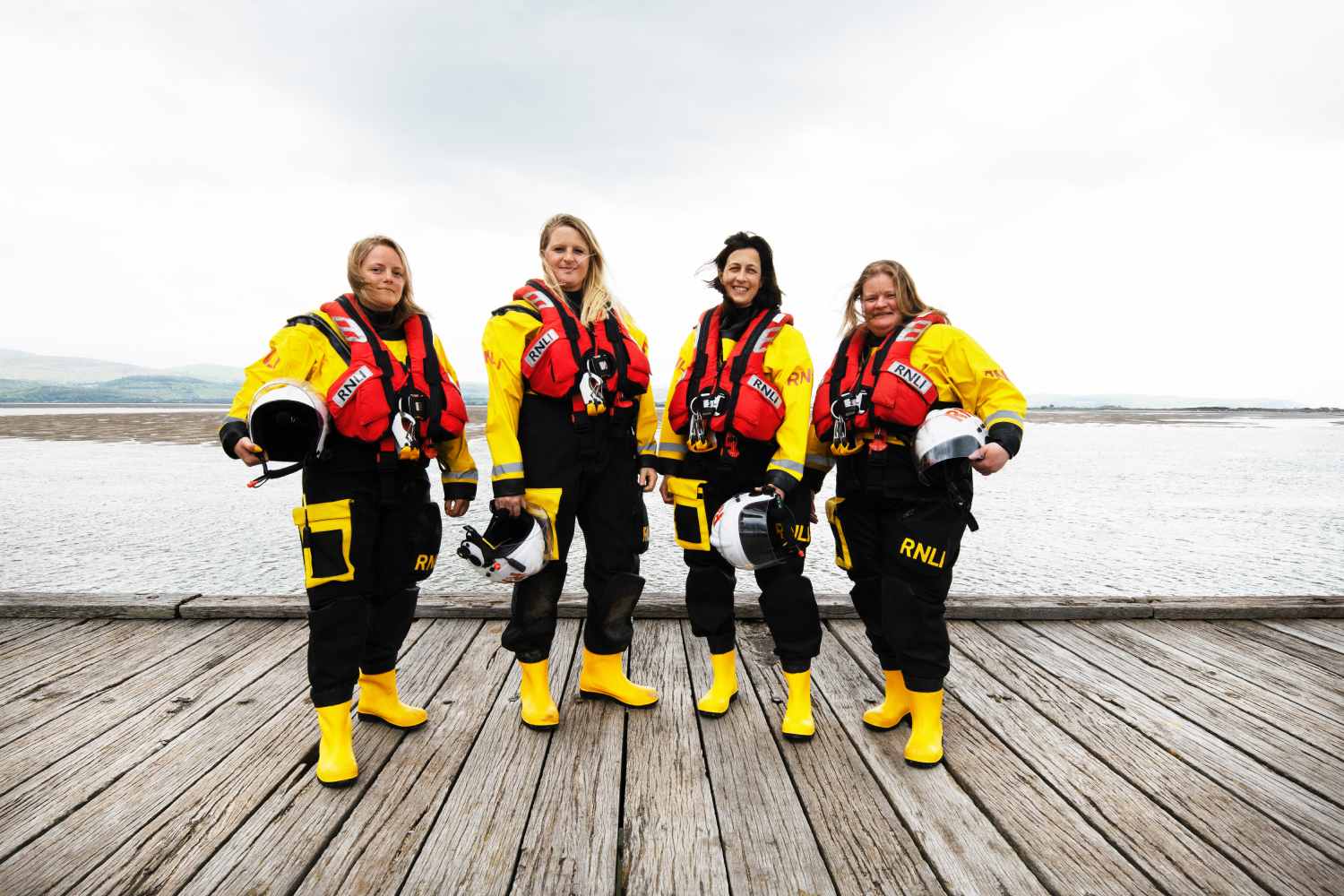 The RNLI is the charity that saves lives at sea. No matter how someone gets into difficulty, who they are or where they're from, our lifesavers will answer the call. Knowing that someone needs our help has always been enough for us to act. Nearly 200 years ago, RNLI founder Sir William Hillary called for volunteers to rescue 'every stranger' – anybody in peril.
In the same way that the RNLI saves lives at sea without prejudice, we aspire to be a charity where all our people are truly valued for who they are.
It takes a deep level of trust to save lives at sea together. That kind of trust only comes from people knowing that they can truly be themselves – and be accepted for it.
In our crew, everyone should be able to be themselves and reach their full potential.
Embracing the diversity of RNLI people and the communities we work in helps us deliver innovative solutions that save more lives and prevent drowning. We understand that it takes a wide range of diverse minds, abilities, cultures and experiences to engage effectively with communities – and this is what we're building within the RNLI.
RNLI People Networks
People networks are groups from across the RNLI who are committed to diversity, equality and inclusion. We have four active people networks:
Disability Network
Race Equality Network
Harbour Network (LGBT+ network - lesbian, gay, bisexual, transgender)
Young Professional Network
They help us to identify what we already do well and influence our charity to act when change is needed. Staff and volunteers can find out more and connect with the networks through our intranet.
Employee Forum
Channel is the RNLI employee forum; we champion your views across the RNLI, as well as provide independent and confidential support and advice on any challenges you may be experiencing.
Armed Forces Covenant
We are a proud partner of the Armed Forces Covenant. The Armed Forces Covenant is a promise from the nation, ensuring that those who serve or have served in the Armed Forces, and their families, are treated fairly. The Covenant is a national responsibility, and the Government is committed to delivering the best possible outcomes for the Armed Forces community by working with a range of delivery partners including businesses, local authorities, charities, and the public.
Contact us
If you have any questions regarding working for the RNLI or making an application, please call the Recruitment Team on 01202 336067 or e-mail [email protected]