RNLI apprenticeships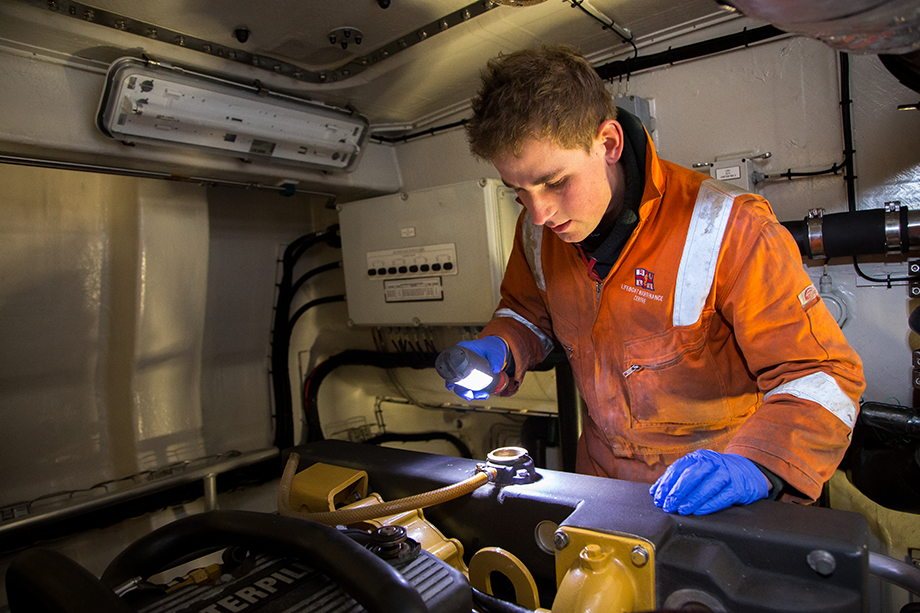 Why choose the RNLI?
As an RNLI apprentice you will be part of an amazing lifesaving organisation. With an apprenticeship you can earn a salary and gain a recognised qualification while acquiring valuable workplace skills and experience in your chosen career.
We will invest in your training and development. We will also provide you with a supportive environment in which you can build yourself career opportunities for the future.
You will receive a comprehensive induction into the organisation and you'll get full support from your line manager and mentor.
The RNLI was been recognised for the quality of its apprenticeship programmes with an Employer Award from the Worshipful Company of Shipwrights in 2014 and the Apprenticeships 4 England Gold Employer Award for 2016.
Mechanical/Marine Engineering Apprenticeship in Scotland
In early 2017 we will be advertising for a highly motivated individual to undertake a four year engineering technician apprenticeship with the RNLI at the Scottish Regional Base located in Perth.
The apprenticeship will commence in September 2017 and will involve study at Perth College, attending specific technical courses at the RNLI College in Poole and working alongside experienced technicians on all classes of lifeboat and associated plant throughout Scotland and occasionally other parts of the UK and Ireland.
You will learn about assembling, installing, repairing, modifying, diagnosing and maintaining different types of marine engines and associated drive systems. Additionally you will learn about electrical, electronic, hydraulic and auxiliary systems as installed in various classes of lifeboats. You will also experience work on our large fleet of launch equipment and lifeguard support equipment which includes patrol vehicles, jet-skis and quad bikes.
When not studying at college, the role often requires you to work away from home at lifeboat stations and other RNLI facilities. This can involve travelling significant distances and working away for up to five days at a time. You will need to consider this carefully as it is an integral part of the role and you must be committed to this pattern of working. You will work with an experienced technician and all subsistence expenses are covered by the RNLI during this time.
To apply for this apprenticeship you will need to hold at least three National 5s (Standard Grade Credit or above) or equivalent, including Maths, English and Science.
If you are interested in this exceptional opportunity then please register to receive vacancy alerts to ensure you are notified once this vacancy goes live.
Boatbuilding, Marine Engineering, Electrical and Electronics Apprenticeships in Poole
These apprenticeships vacancies have now closed until March 2017. If you would like to be notified when these vacancies go live please register for vacancy alerts.
To keep up to date with our other apprenticeship opportunities in 2017 please set up a vacancy alert.